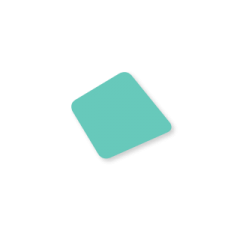 EUROPEAN MONEY QUIZ FINALS 2020
Based on the most recent development of the spread of coronavirus (COVID-19), the EBF coordination team has decided, considering the safety of all participants as well as international solidarity and responsibility, to either postpone or cancel all activities relating to European Money Week and the European Money Quiz that require direct personal contact. This decision is in line with the one announced by the Global Money Week secretariat.
One third of the 28 countries taking part have already held their national finals and selected their national winners. 13 countries have decided to postpone their Kahoot Livestream. To learn more, contact your national coordinator.
This decision also means that we will not organize a multi-language EMQ final on 29 April, as most countries will only have chosen their national winners after this date. Instead, we are considering having a live event from Brussels on 29 April that would include an English-language European Money Quiz for everybody: students (winners or not), parents, friends, colleagues, etc. It would be followed by a Brussels livestream about financial education, in which the winners of this quiz would be announced and in which some of the national champions would be introduced.
FIND YOUR NATIONAL CONTACT POINT
If you are between 13 and 15 years old at the beginning of the school year then you are eligible to take part to the next year edition. Talk to your teacher and ask her or him to reach out the national banking association in your country.
WHAT IS THE EUROPEAN MONEY WEEK?
European Money Week is an annual initiative – usually second or third week of March – promoting financial education across Europe. The week is organised by national banking associations across Europe, under coordination of the European Banking Federation. The timing always is aligned with Global Money Week and the many national money weeks celebrated across Europe at the same time.
The European Banking Federation and its members are passionate about financial education. It's clear to us that the ability to manage personal finances is important for everyone, especially for young people. Read more about European Money Week.