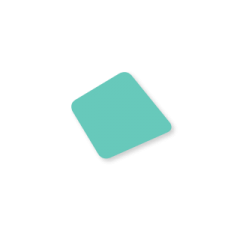 WHAT IS EUROPEAN MONEY WEEK?
The fifth European Money Week will take place 25-29 March 2019, with financial education events organised by national banking associations across Europe, under coordination of the European Banking Federation. This annual initiative now involves young people in more than 32 countries, with activities ranging from classroom sessions to seminars and conferences, all seeking to improve financial literacy through better financial education.
The European Money Quiz is a new initiative to put the financial knowledge of 13-15-year-olds to the test. Kids in 30 European countries will play against each other. First, there will be a national competition between classrooms, with a live Kahoot! quiz where thousands of classrooms can directly play against eachother. In most countries these contests will be played during or around European Money Week in March. The winners of these national competitions then will be invited to travel to Brussels for the European Money Quiz finals on Thursday 7 May 2019.  Visit our European Money Quiz page
FINANCIAL EDUCATION AND THE EBF
Financial education is a strategic aspect of the work of the European Banking Federation. Under the leadership of Chief Executive Officer Wim Mijs the federation actively seeks to boost awareness on the benefits of better financial education through events, publications and partnerships.
In 2017 the EBF initiated the creation of the European Platform for Financial Education,  an initiative that aims to promote the need for financial education and to boost financial literacy in Europe, particularly among young people and entrepreneurs, and that also seeks to encourage EU-level leadership in this field. The EBF also is an affiliate member of the OECD International Network on Financial Education and actively works together with the International Federation of Finance Museums.
In 2014 EBF published an overview of good practices in financial education by national banking associaitons. Click here to read it.
European Money Week has been planned to coincide with Global Money Week (GMW). This annual initiative by Child & Youth Finance International (CYFI) shares the European Money Week's goal to increase financial awareness and to inspire children and young people to learn about money matters, livelihoods and entrepreneurship. The 8th Edition of GMW will take place during 25 – 31 March 2019 under the slogan 'Learn.Save.Earn.' Learn more.